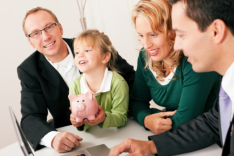 Parents are required to complete a medical form, various consent forms on their child is kept on file at the centre.
Parents are required to provide a photocopy of their child's Record of Immunization
Children should not attend the centre if they are sick with vomiting, diarrhea or fever. Children can return to the program after all symptoms have ceased for 24 hours. If a child becomes ill while at the centre, parents will be notified and required to pick up the child.
Communicable diseases (chicken pox, pink eye etc) must be reported to the centre and the child will have to stay home until a doctor has given clearance for your child to return.
The centre is cleaned and disinfected on a daily basis. Staff are kept on to perform these duties and are not on the ratio count. Extra staff are hired on the weekends to clean the facility as well.
The daycare/pre-school maintain written logs/reports on children in the event that an accident occurs.
Only prescription medication and fever reducing medication will be administered at the center and a release form has to be completed by the parent/doctor. Staff will administer medications with the parent consent in the presence of another staff member and recorded.
Bedding is washed weekly in disinfectant and children's pads are labeled with their name.
Outdoor Play Area
Peter Pan Child Care Centre promotes creative and constructive play in an outdoor play area that is safe, suitable, stimulating and welcoming to children. Parents are reminded to dress their child appropriately for outdoor play. Clothing that has draw strings, loose fitting items, jewelry etc can pose a safety risk. Parents are responsible to provide a hat, water bottle and sunscreen. Please ensure that these items are labeled.